Out of Stealth Mode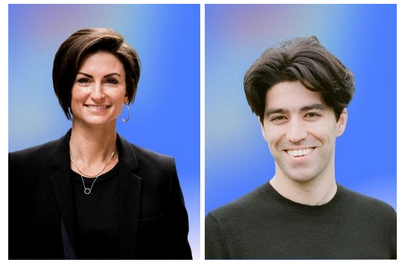 On July 31st we announced our exit from stealth mode 👉 predictive home maintenance service (GeekWire coverage)
The pitch was simple...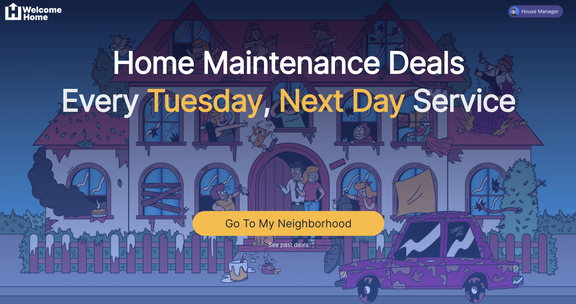 But what's behind the service?
We line up our deals using predictive maintenance algorithms to determine which deals and vendors to line up in advance.
Behind the algorithms - Ashley is a real estate broker with 20 years of expierence working with home service providers. Paired with my mathematics/physics background, we constructed our initial algorithms while relentlessly scrapping public home databases to get critical home record history.

How We Got Here
When Ashley and I started, we envisioned a different service. Our initial goal was to develop a Dedicated House Manager service - we saw home maintenance as an unnecessary hassle and an area needing a different innovative direction. Service providers felt they wasted their time servicing estimates and haggling quotes, and homeowners struggled to find quality vendors or find the time to research and execute projects. Many platforms out there are great at helping homeowners make decisions, but it still puts the effort on the homeowner to do the work to make a decision.
So we set out to solve the problem:
Problem: the effort threshold for the homeowner to get any home maintenance done right is too high... leading to costly last-minute fixes.
Solution (initial): provide a trusted agent in the middle with a small elite vetted network of professionals to handle the job end to end... reducing the effort threshold at a premium.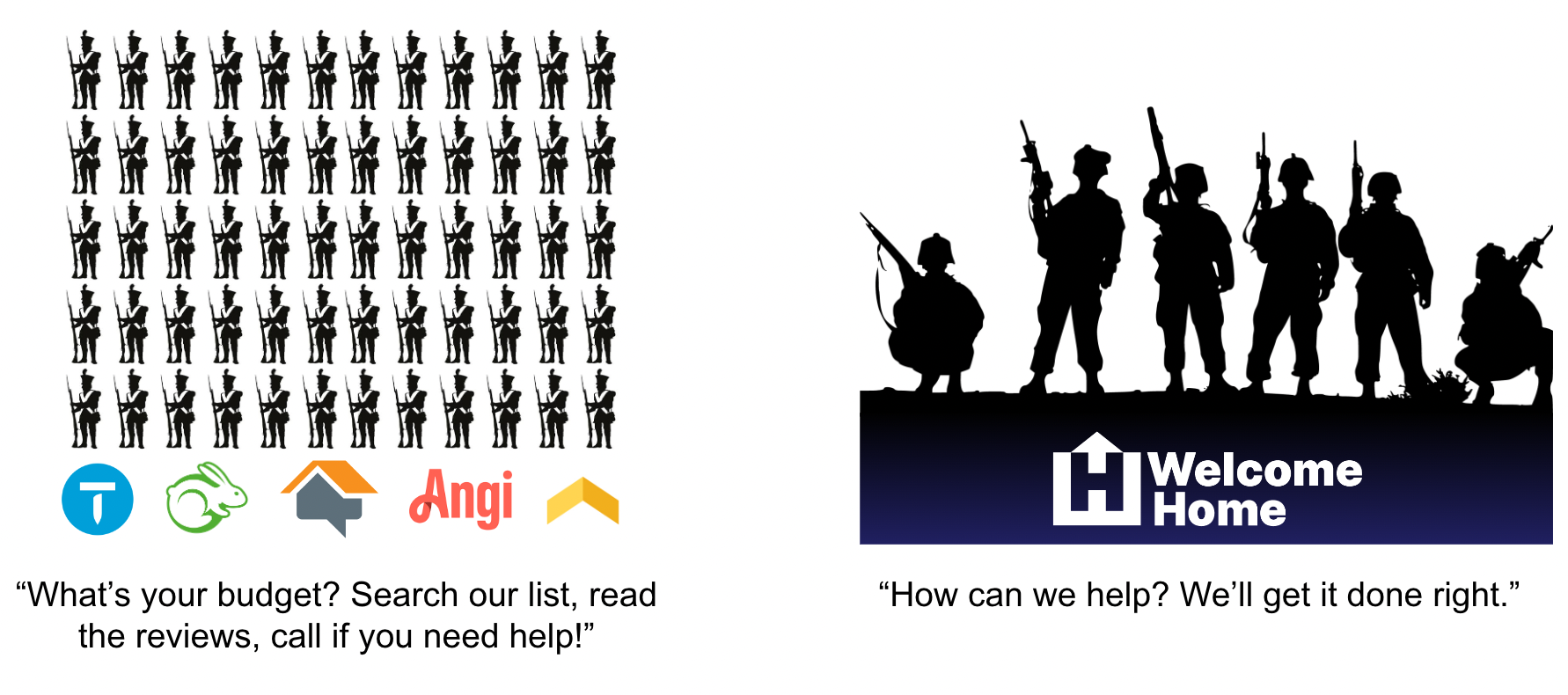 Tested out our hypothesis with 100 homeowners, and customers liked the concept:
Seattle Homeowner: "Before the pilot... I tried three other plumbing businesses. I was tired of the low quality and scheduling with the other companies. With WelcomeHome, I've experienced nothing but excellent, responsive communication, and the quality of the work has been great. I only wish I'd found them sooner! The plumbers were experienced and were very thorough and accommodating. When they found out there were additional parts needed rather than rescheduling, he could quickly source the parts and complete the work, so we get hot water. The house managers in WelcomeHome were constantly communicating and very transparent. I liked the whole online interface, which is intuitive and easy to use for home needs. The invoice and payment options with your phone are hassle-free."
However, a few weeks in, we started noticing warning signs...
One day, I was with one of my customers in Madison Park and noticed that his windows were starting to discolor from all the dirt, so I said:
Patrick: "Hey, I'd be happy to take care of that for you."
Madison Park Homeowner: "Actually I've been meaning to text you that, just haven't gotten around it."
(this frightened me because our service doesn't work if we aren't being summoned remotely)
Patrick: "I'm curious. You can text me any time to get this done. Why wait until the window gets discolored?"
Madison Park Homeowner: "Texting you is easy, but, it's what happens in between I don't have time or energy for. I know I would need to take the pictures, get you a write-up of the problem, and then do a song & dance with the vendor to come out and check it out for a quote, and then we talk back and forth to schedule a service date... it's not how I want to spend my Saturdays"
What he said hit me because the service was specifically designed to avoid this issue. The journey I took customers down, made some things easier, but introduced more problems... arguably making things worse.
We built a Chindōgu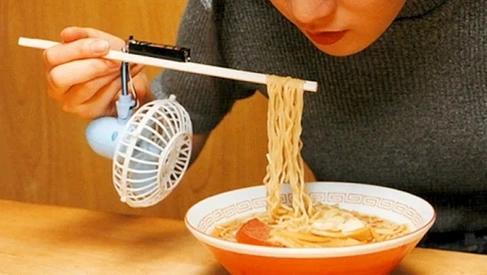 We aimed to make home maintenance more convenient, but our solution added additional complexities in the middle. The homeowner was pressured to answer questions around the house manager's schedule. The vendor was limited to the information the house manager had.
We learned that if we want to solve this problem, we would have to eliminate the work from the homeowner fully.
We hypothesized that this solution would need to answer these questions simultaneously:
Who is servicing this job?
What is the cost of this job?
When is this happening?
Why should I trust you?
The mistake we made was that we were answering these questions... but at the customer's expense. We were forcing them down this journey to answer each question together which was unacceptable.
It was as if you ordered a Big Mac, and McDonald's pulled you across the counter and made you go through each stage of the burger-making process. Asking you questions, and then throwing back around the counter and charging you $5 more than what you expected.